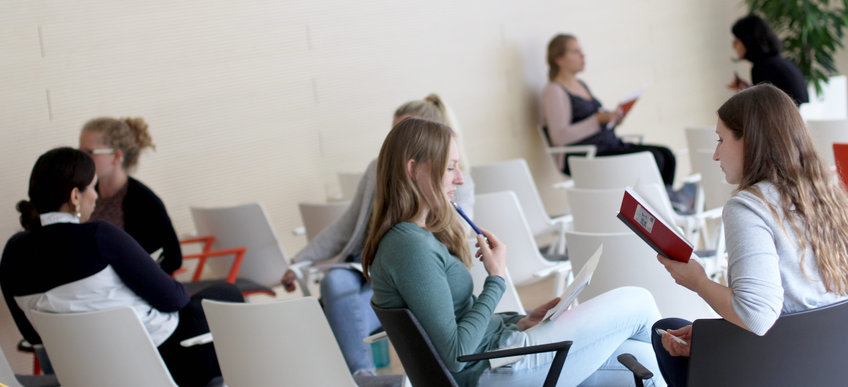 Careere development for young female scientists
The equal opportunity officer of the MPI, Beate Schölermann, together with MinervaFemmeNet organised a networking event for young female scientists.
50 % of PhD students in natural sciences are woman. This number shrinks to 25 % at higher steps of the career ladder. It is of central importance for the Max Planck Society and our institute to promote talented female scientists. With the support of the MinervaFemmenet we ran a workshop for female scientists termed "Negotiation Basics: Common Pitfalls and Success Strategies for Women" led by Prof. Dr. Brooke Gazdag. Her work focuses at the interface of gender studies and the science of negotiation. Furthermore, we invited successful female professors to share their experiences. The idea behind this project is to use the experience of highly qualified female scientists to the benefit of young women scientists at the institute through a mentoring relationship.