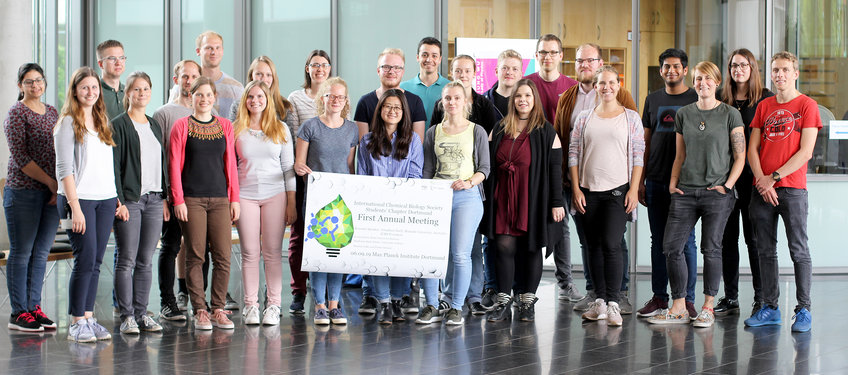 New Dortmund ICBS Chapter
PhD Students from the TU Dortmund, the Chemical Genomics Centre and the Max Planck Institute Dortmund have initiated the first European International Chemical Biology Society (ICBS) Students' Chapter.
The ICBS Students' Chapters are an initiative founded by PhD students to facilitate and promote the network amongst young scientists in the field of Chemical Biology on an international level. The ICBS, International Chemical Biology Society, is an independent, nonprofit organization that promotes research and educational opportunities at the interface of chemistry and biology. It holds students' chapters in the US, Canada and as the first European students' chapter since September 2018 also Dortmund.
The Dortmund chapter, under the advice of Prof. Dr. Daniel Rauh from the TU Dortmund University, facilitates scientific exchange among the students. The first annual meeting organized by the students took place at the MPI Dortmund on September 8. In addition to the lectures given by invited renowned speakers from the field of chemical biology, the students presented their own scientific work in talks and during a poster session.
JJ