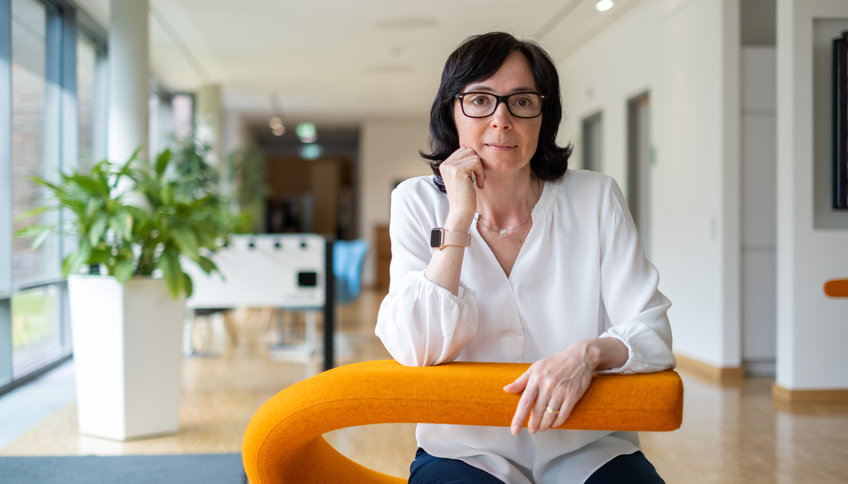 Slava Ziegler
Project Group Leader, Chemical Biology
---
Research Interests
Our lab develops and employs phenotypic assays to identify bioactive small molecules. Our aim is to identify modulators of various processes that contribute to tumorigenesis, e.g. developmental pathways, deregulated cellular energetics, oxidative stress and immune cell-assisted cancer cell elimination.

News/Jobs
We regularly offer biological projects for Bachelor and Master theses as well as for postdoctoral studies. Interested and motivated students and PhDs are encouraged to apply.
Selected Publications
Schneidewind T, Brause A, Schölermann B, Sievers S, Pahl A, Sankar MG, Winzker M, Janning P, Kumar K, Ziegler S, Waldmann H (2021). Combined morphological and proteome profiling reveals target-independent impairment of cholesterol homeostasis. Cell Chem Biol.
Source
Schneidewind T, Brause A, Pahl A, Burhop A, Mejuch T, Sievers S, Waldmann H , Ziegler S (2020). Morphological Profiling Enables the Identification of Common Mode of Action for Small Molecules With Different Targets. ChemBioChem
doi: 10.1002/cbic.202000381
Ceballos J, Schwalfenberg M, Karageorgis G, Reckzeh ES, Sievers S, Ostermann C, Pahl A, Sellstedt M, Nowacki J, Carnero Corrales M, Wilke J, Laraia L, Tschapalda K, Metz M, Sehr DA, Brand S, Winklhofer K, Janning P, Ziegler S, Waldmann H (2019). Synthesis of Indomorphan Pseudo Natural Product Inhibitors of Glucose Transporters GLUT-1 and -3. Angew Chem Int Ed Engl
doi: 10.1002/anie.201909518.
Reckzeh ES, Karageorgis G, Schwalfenberg M, Ceballos J, Nowacki J, Stroet MCM, Binici A, Knauer L, Brand S, Choidas A, Strohmann C, ZieglerS, Waldmann H (2019). Inhibition of Glucose Transporters and Glutaminase Synergistically Impairs Tumor Cell Growth Cell Chemical Biology
https://doi.org/10.1016/j.chembiol.2019.06.005
Kremer L, Hennes E, Brause A, Ursu A, Robke L, Matsubayashi HT, Nihongaki Y, Flegel J, Mejdrová I, Eickhoff J, Baumann M, Nencka R, Janning P, Kordes S, Schöler HR, Sterneckert J, Inoue T, Ziegler S, Waldmann H (2019). Discovery of the Hedgehog Pathway Inhibitor Pipinib that Targets PI4KIIIß. Angew Chem Int Ed Engl
doi: 10.1002/anie.201907632.

Brand S, Roy S, Schröder P, Rathmer B, Roos J, Kapoor S, Patil S, Pommerenke C, Maier T, Janning P, Eberth S, Steinhilber D, Schade D, Schneider G, Kumar K, Ziegler S, Waldmann H (2018). Combined proteomic and in silico target identification reveal a role for 5-Lipoxygenase in developmental signaling pathways. Cell Chem Bio
doi: https://doi.org/10.1016/j.chembiol.2018.05.016
Akbulut Y, Gaunt HJ, Muraki K, Ludlow MJ, Amer MS, Bruns A, Vasudev NS, Radtke L, Willot M, Hahn S, Seitz T, Ziegler S, Christmann M, Beech DJ & Waldmann H (2015). (-)-Englerin A is a potent and selective activator of TRPC4 and TRPC5 calcium channels. Angew Chem Int Ed Engl 54(12):3787-3791.
doi: 10.1002/anie.201411511.